The 25 Best Twitter Accounts for Educators to Follow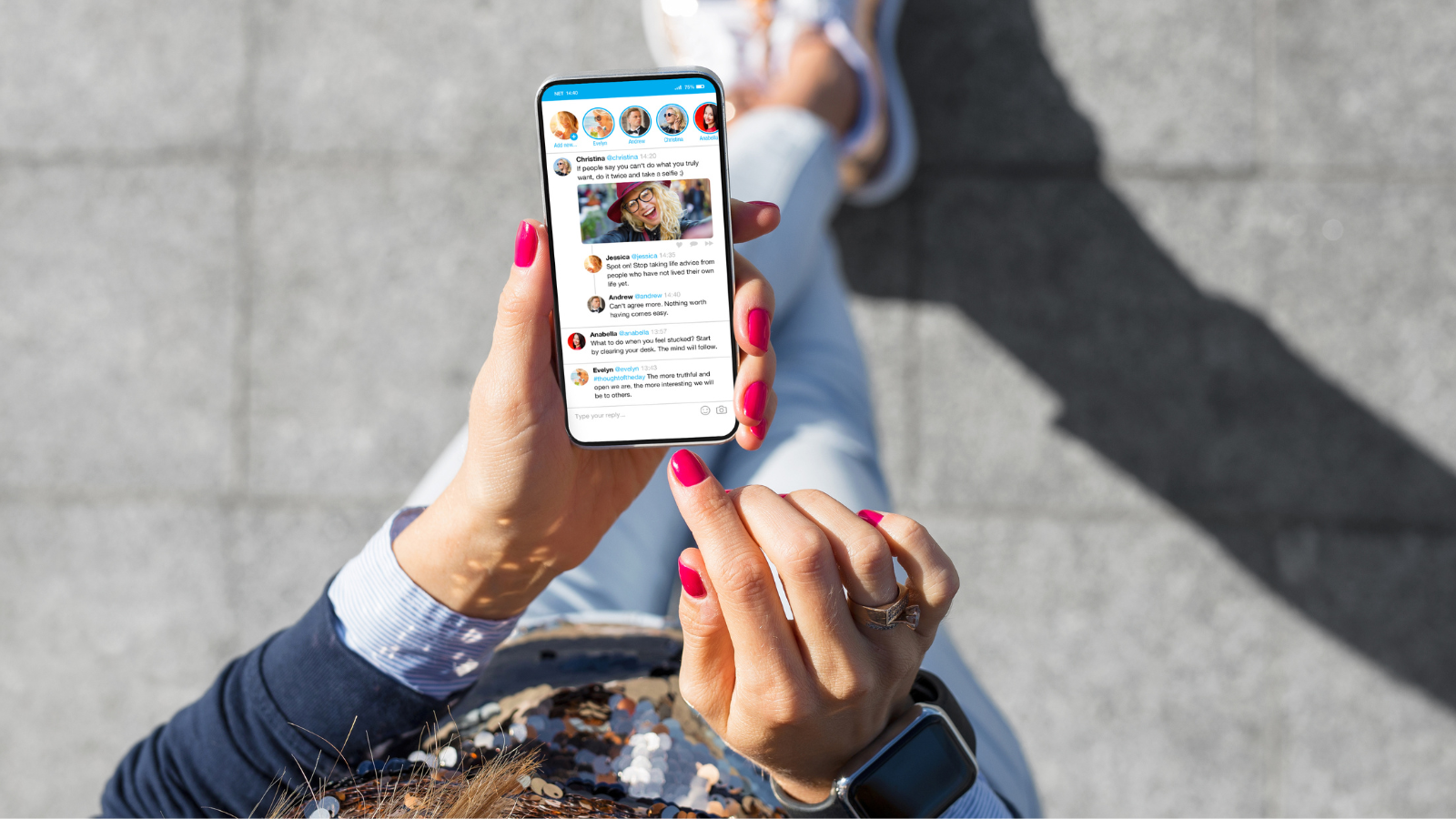 Twitter is a great digital resource because it connects individuals all over the world with information quickly and concisely. For educators, Twitter is a great platform to connect, share ideas and expand their networks. 
Alternate Route knows Twitter's power, as we host regular Twitter chats with our candidates, stakeholders and education leaders. This form of communication - where the Alternate Route Twitter account poses questions and participants tweet their answers - introduces new ideas and opinions to our community. Participants walk away having a deeper connection and understanding of a topic, and hopefully also walk away with an expanded network. 
For readers that are active on the bird app, we've rounded up 25 education accounts we highly recommend. Hit that 'follow' button to see great education resources pop up on demand.  
Antoinette Banks - @AntoinetteBanks 
Antoinette Banks is the founder of Expert IEP, which rewards student progress using predictive analytics. Her work in special education has been largely recognized and through Twitter, she shares resources, updates followers on speaking engagements and highlights her well-deserved recognition.   
 
Nicole Biscotti - @BiscottiNicole 
Educator, author and neurodiversity advocate Nicole Biscotti is extremely active on Twitter and has cultivated a supportive community through engaging with other users. Nicole also gives a behind-the-scenes look at #AuthorLife and what it's like to promote a book.
 
Steve Bollar - @StandTallSteve 
Author Steve Bollar - or "Stand Tall Steve," as many affectionately know him - is active on many social media platforms. On Twitter specifically, Steve fuels his followers with inspiring messages and innovative ideas, while providing a behind-the-scenes look at his many speaking opportunities.
 
Monica Burns - @ClassTechTips 
For educators looking for tech resources, Monica Burns is the expert to turn to. On her website, Class Tech Tips, Monica has a blog, podcast and club, as well as books available for purchase. She utilizes her Twitter account to share new podcast episodes, blog posts and other content that resonates with educators trying to improve their tech skills.  
Cult of Pedagogy - @CultOfPedagogy

Managed by former middle school teacher Jennifer Gonzalez, this account is all about professional development. Cult of Pedagogy provides education and tips, so teachers can improve their performance in the classroom and deepen their connection with students. In addition to original content, Cult of Pedagogy shares content from other trusted resources.   
Neel Desai - @NeelDesaiBA
Elementary principal and Rutgers Grad School of Education grad Neel Desail is full of insight and inspiration on his Twitter account. He retweets education best practices, shows support for others in the education and New Jersey community and is an active Twitter chat attendee. 
 
Sheldon L. Eakins, Ph.D. - @sheldoneakins
Author of Leading Equity (being released in July 2022), Sheldon L. Eakins, Ph.D. is another veteran educator that loves connecting his peers with the resources they need to improve their craft. Currently promoting his book, followers can catch Dr. Eakins on various podcast episodes he reshares via Twitter. 
 
Education Week Teacher - @EdWeekTeacher 
For anyone that is looking for an account  filled with comprehensive content on education best practices, resources, tips and trends, Education Week Teacher is worth hitting that 'follow' button. Through its Twitter presence, Education Week connects educators of all levels to content that enhances their classroom strategies.   
 
Zaretta Hammond - @Ready4rigor
Writer, educator and literacy advocate Zaretta Hammond is passionate about empowering teachers with knowledge and tools to be culturally responsive. Creator of the Ready for Rigor Framework, she tweets content that helps teachers get to that next level. 
 
Christopher Harris - @Principal_H
STEM educator Christopher Harris is an inspiring presence on Twitter. His tweets and retweets often include meaningful quotes about life and education. He is highly engaged with his followers and those who interact with him and provides a healthy dose of positivity to Twitter feeds. 
 
Brandon Johnson - @bjohnsonEDU 
Texas superintendent Brandon Johnson utilizes his Twitter presence to tweet about leadership, innovation and education. He frequently retweets useful resources from trusted accounts and shares original tweets about education that inspire and motivate. 

Baruti Kafele - @PrincipalKafele
Principal Baruti Kafele has been working as an educator in the New Jersey community for more than 20 years. He has become a valuable presenter and speaker, who also hosts workshops and runs his own podcast. He utilizes his Twitter presence to connect fellow educators to these resources, as well as share his veteran experience. 
 
MindShift - @MindShiftKQED
For progressive educators looking to the future, MindShift is a wonderful resource that helps connect education professionals to the latest strategies and discoveries in education. Via Twitter, MindShift shares its organic content, which includes blog posts, infographics, podcast episodes and more.  
 
Dr. Veronica L. Motley - @SuptSylvania 
Superintendent Dr. Veronica L. Motley uses her Twitter account to show off her school spirit. One can tell how passionate Dr. Motley is about her district by scrolling through just a few posts. She is often sharing student accomplishments and makes sure to highlight school staff. 
 
Dwayne Reed - @TeachMrReed
For educators looking for insight from an expert, Dwayne Reed posts his thoughts on education and current events for his followers to mull over. Reed's June 23 post is a perfect example, where he poses the question: "You would rather miss out on the 99% of good someone has to offer rather than just forgive and work through the 1% of bad? Seems needlessly stressful."
 
Shelly Sanchez - @ShellTerrell
It makes sense that the founder of #EdChat is active on Twitter. Shelly Sanchez is an educator and high-profile influencer who shares the high-quality resources related to professional development and education best practices. Followers see Shelly sharing these resources multiple times a day, leaving them with many opportunities to explore further education insights.  
 
SEL4MA - @SEL4MA
Social-emotional learning has been a big topic in the education sphere, with good reason. In 2020, students and educators were left feeling lost and confused when COVID upended everything we know about teaching. It is natural to feel stressed and overwhelmed, which is why there has been a larger focus on social-emotional learning. For educators who want to dig deeper into social-emotional learning, SEL4MA's Twitter account is a great place to start.

 
SimpleK12 - @SimpleK12
A one-stop shop for education resources, SimpleK12 provides educators with opportunities to attend webinars and training sessions, as well as downloadable resources through its website. The account also connects educators with tech and strategies that streamline the teaching experience.   
 
TeachThought - @TeachThought 
For content related to education innovation, TeachThought's Twitter presence is a way to get quick updates about modern techniques and the future of education. Its feed is filled with resources including podcasts, webinars, virtual conferences, blog posts and more.
 
Sara Truebridge - @saratruebridge
Entrepreneur, education consultant, author and TEDTalk presenter Sara Truebridge moderates #ResilienceChat, a weekly Twitter chat. Every Monday at 10 p.m. EST, Sara invites educators of all backgrounds to connect and take a deeper look at various education topics. 
 
We Are Teachers - @WeAreTeachers
An online community built up of three million educators, We Are Teachers is the ultimate sharing of ideas and best practices. Its Twitter account is active and full of posts that educate, inform and entertain. Any teacher that scrolls through We Are Teachers' feed is sure to find classroom inspiration. 
 
Dr. Anita Wells - LCSSUPT1
Lexington City Schools superintendent Dr. Anita Wells has been an educator for 32 years and pulls from that experience to manage her Twitter account. Dr. Wells' followers see what a strong example of school leadership looks like, as Dr. Wells often gives behind-the-scenes updates.    
 
Matthew Woods - @woodfromawoods
As CEO of Leading the Woods LLC, Matthew Woods offers education coaching on many topics, including coaching specifically for teachers and administrators, curriculum development, assessment building and operational and management support. He is an active Twitter user and shares resources and professional updates.  
 
Stacy Young - @stacygyoung
Stacy Young is an ELA supervisor, director of equity, writer and doctoral student - which means she has a lot of wisdom to pull from and share on her Twitter account. For educators that want to focus on creating more equitable experiences for students, Stacy is a great role model. She frequently posts and retweets content that helps users think deeper.
 
Dr. Robert R. Zywicki - @ZywickiR
Superintendent and Rutgers community member Dr. Robert R. Zywicki was a huge part in establishing Alternate Route's Twitter presence. Dr. Zywicki is not only active on Twitter, but extremely supportive of the New Jersey education community. He frequently retweets fellow education leaders, bringing new voices to his followers' feeds.  
---
If you're considering following your dream of teaching, Rutgers Alternate Route can offer you the support and training you need to succeed. Be sure to follow Rutgers Alternate Route on Twitter and sign up for Alternate Route's monthly newsletter for more information and stories from the field of education.