32 Must Attend Conferences and Webinars for Summer 2023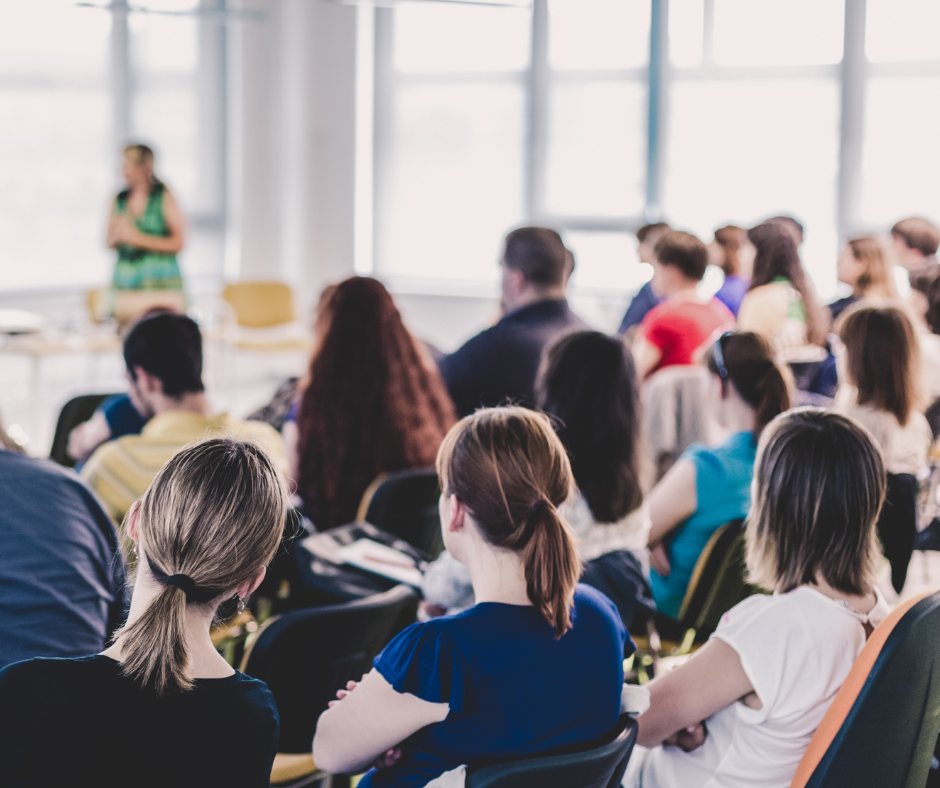 As we quickly approach summer break, now is the time for educators to start thinking about how they want to jump into the 2023/2024 school year. Even though temperatures are high and calendars are filling up, educators know how fast fall will arrive.
Conferences and webinars are simple ways to brush up on best practices, discover new methods to connect with students, network with other professionals and much more. Even better? Many professional-development events are free to attend!
As a gift to our educator community, we've put in the work and rounded up 32 summer conferences, from June to August. The majority of these opportunities are virtual and free, making professional development accessible for all.
Please note: all events are Eastern Standard Time

June

Understanding Compassion Fatigue & Burnout 
Virtual 
June 7, 2023
11 a..m - noon 
Free
It is common for caregivers like educators to encounter compassion fatigue and burnout. At this free webinar, learn how to identify the warning signs and restore your emotional energy.
 
Banned Books and Censorship: Current Intellectual Freedom Issues in the Library
Virtual
June 8, 2023
3 - 6 p.m. 
Free
With book bans making headlines, what can educators do to fight for the marginalized communities that are often at the center of these bans? This free mini-conference explores censorship, dilemmas and solutions to book bans in schools.
 
Summer Inclusion Leadership Conference
Montclair State University 
June 9, 2023
8 a.m. - 4 p.m. 
School Administrators: FREE* 
School Faculty and Staff: $175**
Parents, Students, and Self-Advocates: $75
Learn how to foster more inclusive education in your classroom at this in-person conference. The event is open to administrators, educators, parents and self-advocates who want to create more inclusive learning communities.
Talking to Kids About Mental Health
Virtual 
June 12, 2023
1 - 2 p.m. 
Free
When children learn about mental health, they are better able to understand their own feelings and increase empathy toward others. At this webinar, a licensed therapist discusses the best ways to approach mental health with kids.
 
Teach the Black Freedom Struggle 
Virtual 
June 12, 2023
7 p.m. 
Free, donations suggested
People's Historians Online Classes has regular learning opportunities featuring leading historians across the country. On June 12, Dr. Kimberlé Crenshaw speaks on teaching truthfully about U.S. history. Additionally, attendees take part in breakout sessions to discuss the content and get to know one another.

Are You Normal? How Language and Behaviors Impact Inclusion 
Virtual 
June 14, 2023
11 - 11:45 a.m. 
Free
There are many ways language impacts inclusion and this free webinar explores how using careful and mindful language makes a difference, especially for your learners.
 
Supporting LGBTQ Students: What's Happening at Statehouses, What You Can Do
Virtual 
June 14, 2023
7-8:15 p.m. 
Free
With anti-LGBTQ legislation being introduced and passed, it is important for educators to know how these choices impact students who are part of the LGBTQ community. This free webinar goes over legislation to be aware of and strategies to communicate with state legislators.

2023 Strategies for Educational Improvement Conference
Virtual and in-person
June 16, 2023
9 a.m. - 2:30 p.m. 
Free
Learn how educators can challenge the status quo with talks on artificial intelligence, competency-based education, working with diverse students, literacy, health and wellness.
 
Anti-Racist Educators Collaborative Group
Virtual 
June 20, 2023
7:30 - 8:30 p.m.
Free
This monthly group meets to provide support to educators working to create anti-racist change in their schools. Each month focuses on a different topic.
 
SEAD Leadership Summit 2023
Virtual 
June 20-21, 2023
Free
Learn how to implement social-emotional learning in the classroom or improve upon what already exists at this free conference. Additionally, the virtual networking platform makes it easy to connect with speakers and attendees who want to increase SEL in the classroom.
 
Evidence-Informed Reading Comprehension with Chris Such
Virtual 
June 22, 2023
10:45-11:45 a.m. 
Free
Better understand words, texts and how they relate to the world in this free webinar. Learn how to improve reading outcomes for students through frameworks and practical strategies.
 
Autism, Anxiety and Meltdowns
Virtual
June 23, 2023
2 - 4 p.m. 
Free
Anxiety is a common emotion for those with autism, and this free webinar helps connect how anxiety can lead to meltdowns. Learn strategies on how to support individuals with anxiety disorder and what to do and what not to do during a meltdown.
 
ISTE Live 23
Philadelphia Convention Center 
June 25-28, 2023
$285-$645
With more than 900 sessions, the International Society for Technology in Education: (ISTE) National Education Computing Conference is a jam-packed four days.
 
Breaking barriers to STEM careers for kids with disabilities
Virtual 
June 27, 2023
6 - 7:30 p.m. 
Free
Former special education teacher Joann Blumenfeld shares the strategies and tips she uses to create a more inclusive STEM environment.
 
Educate & Rejuvenate
Virtual 
June 27-28, 2023
Price TBD
This event is for pre-K to sixth-grade educators and focuses on how to work smarter, not harder, in the classroom.
 
Unconventional Classroom 
Online
June 27, 2023
8 a.m. - 11 p.m. 
$19-$25

This conference tackles topics such as blended learning, brain-based learning, classroom management strategies and more.

July
Engaged Teachers = Engaged Children
Virtual 
July 1, 2023
7 - 10 a.m. 
$20
Discover unique ways to engage with students and learn how to seek out and provide intentional teaching opportunities through having conversations with children.
 
How to Plant a Miyawaki Forest at your school or city
Virtual 
July 2, 2023
6 -7 p.m. 
Free
Miyawaki Forests are super-dense micro-forests that help reverse global warming and eventually become self-sustaining ecosystems after three years. This free webinar introduces Miyawalo Forests and shares the steps to plant them.
 
Meditation for Educators
Virtual 
July 6, 2023
7 - 7:30 p.m.
Free
This free, weekly online session gives educators 30 minutes to decompress and clear their minds. Each session is guided and tailored for educators.

MOSAIC Expedition Teacher Workshop: A Changing Arctic Ecosystem
Virtual 
July 12 - 13, 2023
Free
MOSAiC scientists and curriculum developers invite middle and high school educators to use "A Changing Arctic Ecosystem" as a curriculum tied to NGSS Life Science standards. As part of "A Changing Arctic Ecosystem," students trace the flow of carbon through the Arctic food web to predict how declining sea ice might impact the Arctic food web.
 
NJEA IMPACT Conference 
Doubletree by Hilton Somerset Hotel and Conference Center
July 12, 2023
Price TBD
This in-person conference features professional learning opportunities and programs around wellness, professional practice and more.
 
LGBT+ Educator Network
Virtual
July 13, 2023
2 - 3 p.m. 
Free
The LGBTQ+ Educator Network brings together educators from the LGBTQ+ community to network and share best practices.
 
Art Teacher Talk
Virtual 
July 15, 2023
1 -3 p.m. 
$50
Art educators of all levels are invited to this collaborative virtual event. Discuss creative solutions and find inspiration during these three hours.
 
K-12 Data Science Conference 2023
Virtual 
July 27, 2023
10:30 a.m. - 4:30 p.m. 
Free
This conference introduces educators to data science concepts, paths and careers they can share with their students.
August
Virtual Liberty Energy Efficiency Teacher Workshop 2023
Virtual 
Aug. 1, 2023
10 a.m. 
Free
Learn how to use interactive classroom lessons and activities to help students understand the science behind energy and sustainability.
 
Planning to Stay: A Workshop for Teachers
Virtual 
Aug. 1, 2023
1 p.m. 
$30-$120
This workshop is specifically for educators going through professional pain. Those who are burnt out and facing overwhelming challenges. Learn targeted strategies to stay connected to what matters most.
Summer PD Series: Classroom Communications
Virtual 
Aug. 8, 2023
12:30 - 1:15 p.m. 
Free
Get a better understanding of basic classroom communication by using a ClassTag account. At this training, educators will understand how to use ClassTag to better communicate with students and parents.
 
Learning with Innovative Technology Conference
Virtual 
Aug. 10, 2023
9:30 a.m. - 3:15 p.m. 
Free
Learn to implement more technologies in the classroom and which ones are most effective for learning.
 
Professional Learning Community & Collaboration Workshops
Virtual 
Aug. 19, 2023
3 - 4 p.m. 
$22.84
This community meets monthly and helps teachers enhance solutions using social-emotional learning. Teachers also receive tips on how to address their mental health and a safe space to talk about mental health struggles.
 
Social Justice Curriculum Fair 
200 Douglas St. NE, Washington, DC
Aug. 19, 2023
8:45 a.m. - 12:15 p.m. 
Price TBD
This event is worth a road trip to Washington DC. At the Social Justice Curriculum Fair, educators network and curriculum aligned with various social justice themes.
 
Mindfulness for Children Teacher Training 
Virtual
Aug. 22, 2023
7 - 8:30 a.m. 
Free
Learn how to introduce mindfulness practices to children and why these practices are important.
 
Neurodiversity - Masterclass Series
Virtual 
Aug. 24, 2023
Noon - 1 p.m. 
Free
For educators who work with neurodiverse students, this free webinar is an insightful glance at how neurodiverse individuals learn.
---

If you're considering following your dream of teaching, Rutgers Alternate Route can offer you the support and training you need to succeed. Be sure to follow Rutgers Alternate Route on Twitter and sign up for Alternate Route's monthly newsletter for more information and stories from the field of education.