How Make Us Visible New Jersey Created AAPI Representation in Every Classroom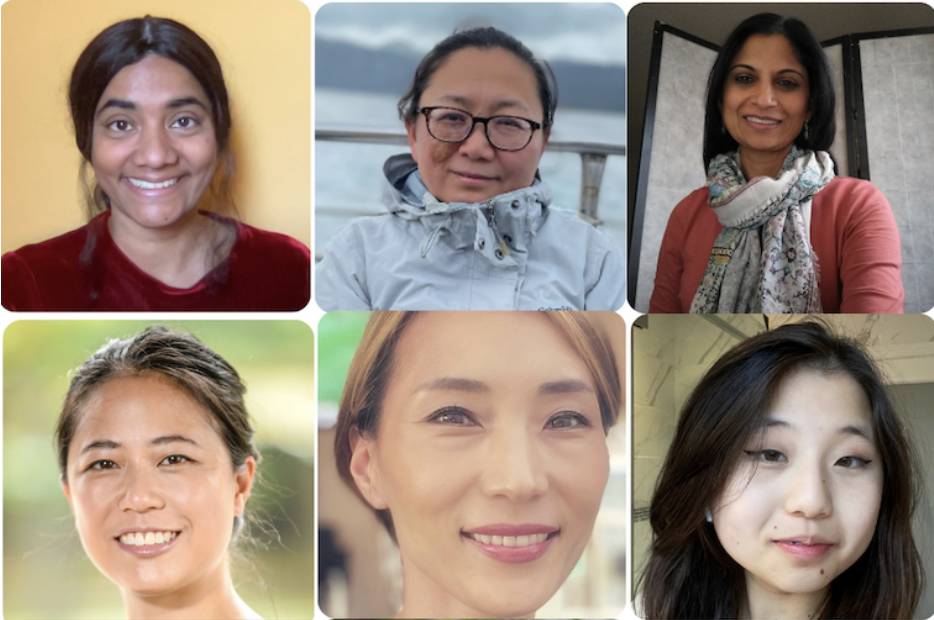 In January 2022, New Jersey Governor Phil Murphy signed legislation that seriously increased representation for Asian American and Pacific Islander (AAPI) students and educators.
The bill ensures that the "contributions, history, and heritage of Asian Americans and Pacific Islanders are included in the New Jersey Student Learning Standards for Social Studies for students in kindergarten through Grade 12," according to a press release from the Governor's Office.
New Jersey is the second state to require AAPI history as part of its public school curriculum, following Illinois. By incorporating AAPI history into schools, students with AAPI heritage feel better represented and the material helps fight harmful stereotypes.
"All children deserve to know they belong. All children deserve to feel safe," Dr. Kani Ilangovan of Make Us Visible NJ said in a statement. "This law will help ensure Asian Americans are represented in our great American story. According to the latest Stop AAPI Hate report, 1 in 3 AAPI parents stated that their child experienced a hate incident in school in this past year. With the rise of anti-Asian violence, education is the best antidote to hate."
 
New Jersey springs into action
 
It was an Asian American book club launched by three Princeton University graduate students, Sonya Chen, Darren Yau and Alexander Jin that led to the monumental bill. Dr. Ilangovan wrote to the members of the book club about advocating for an AAPI curriculum bill and five people replied. It was the 2021 race-driven spa shootings in Atlanta that prompted Dr. Ilangovan to take her advocacy to the next level.
Around that time, she learned of Make Us Visible Connecticut, which inspired her to launch a New Jersey chapter. Make Us Visible is a grassroots movement made up of educators, parents and community members that seeks out long-term solutions to anti-AAPI violence. Incorporating AAPI history into schools is one of the core ways the group helps combat hate.
Sima Kumar is part of Make Us Visible NJ, as well as a high school Language Arts teacher who champions AAPI heritage at her school, which has a high AAPI student population.
"In New Jersey, our classrooms are becoming more diverse, so the curriculum needs to keep up with the changing demographics in this country," she said. "However, the curriculum has been notorious for lagging behind."
Kumar noticed a discrepancy between New Jersey's AAPI population and the texts assigned to students. With 1.05 million New Jersey residents identifying as AAPI (or, 11 percent of New Jersey), the state ranks top five in the nation for its growing AAPI community. The texts her son brought home, however, were not representative of that population.
"I read more diverse texts when I was in high school in Ohio than my son was reading in a very diverse school district, so that raised a red flag in my mind," she said.
As a teacher, Kumar knew she had the ability to foster change, so in May 2021, she worked to elevate AAPI voices at her school.
"I brought some teachers onboard and we worked on celebrating AAPI Heritage Month for the first time at our school," she said. "The Atlanta shooting happened in March and our first observance of AAPI Heritage Month was in May, so it was a convergence of the personal and political."
She describes the shootings as "a watershed moment" for the community.
"The Asian American community didn't let it go," she said. "It was a crime that targeted specifically Asian-American women. That recognition needed to be seen because Asian-American racism happens every day – it's normalized."
Like her work in celebrating AAPI Heritage Month at her school, Kumar rolled up her sleeves and worked to elevate Make Us Visible NJ's mission.
 
Make Us Visible NJ makes history
 
The organization utilized the power of community to get the word out about Make Us Visible NJ, hosting events, contacting politicians, collaborating with other grassroots organizations and working on getting in front of as many people as possible.
"We really used our networking power," Kumar said. "I had never been so engaged with my community."
That power is what propelled Make Us Visible NJ to successfully get a curriculum bill on Gov. Murphy's desk. But it wasn't a completely smooth ride.
"There was one incident where the bill wasn't on the agenda at the assembly education meeting, so we rallied and had a press conference," Kumar said.
The pressure got the bill on the agenda that same day.
"We all had one goal, and that was to push for a curriculum bill," Kumar said.
Kumar credits much of Make Us Visible NJ's success to the organization's strong leadership.
"Dr. Kani Ilangovan just kept on going and didn't take no for an answer," she said. "She's very humble about her leadership but she's at the core of what we accomplished."
That strength and 'don't take no for an answer' attitude propelled the rest of Make Us Visible NJ. It's what helped inspire people like Kumar to step up and put their passion into action. Kumar explained that in 2022, her coalition reached out to 32 school districts in New Jersey and coordinated professional development workshops on teaching AAPI history in partnership with organizations such as the Immigrant History Initiative, the South Asian American Digital Archive (SAADA), the Asian American Education Project, and the NY Historical Society. They've collaborated with other curriculum diversification groups and organizations, including the Amistad Commission for African American history education and the Holocaust education commission at the NJDOE.  
Dr. Ying Lu was another indefatigable member, Kumar said. Dr. Lu reached out to the Garden State Coalition of Schools, New Jersey Principals and Supervisors Association, New Jersey Association of School Administrators, NJEA and other important advocates.
"As a public school teacher, I never thought I'd take part in this kind of activism," Kumar said.
"I testified in support of this bill in both senate and education assembly committees. When the bill passed, it was thrilling because I realized I'm actually influencing the teaching happening in the classroom from here on out."
Kumar explained that in January 2023, her coalition incorporated into The E Pluribus Unum Project (TEPUP) to broaden its impact and advocate for pluralistic education as a whole.
Reflecting on her advocacy work, Kumar said, "I feel grateful–being a teacher is a big responsibility."
To find AAPI curriculum resources, Make Us Visible NJ has outlined multiple options here.
---
If you're considering following your dream of teaching, Rutgers Alternate Route can offer you the support and training you need to succeed. Be sure to follow Rutgers Alternate Route on Twitter or sign up for Alternate Route's monthly newsletter for more information and stories from the field of education.