Understanding Critical Race Theory and How to Incorporate its Principles in the Classroom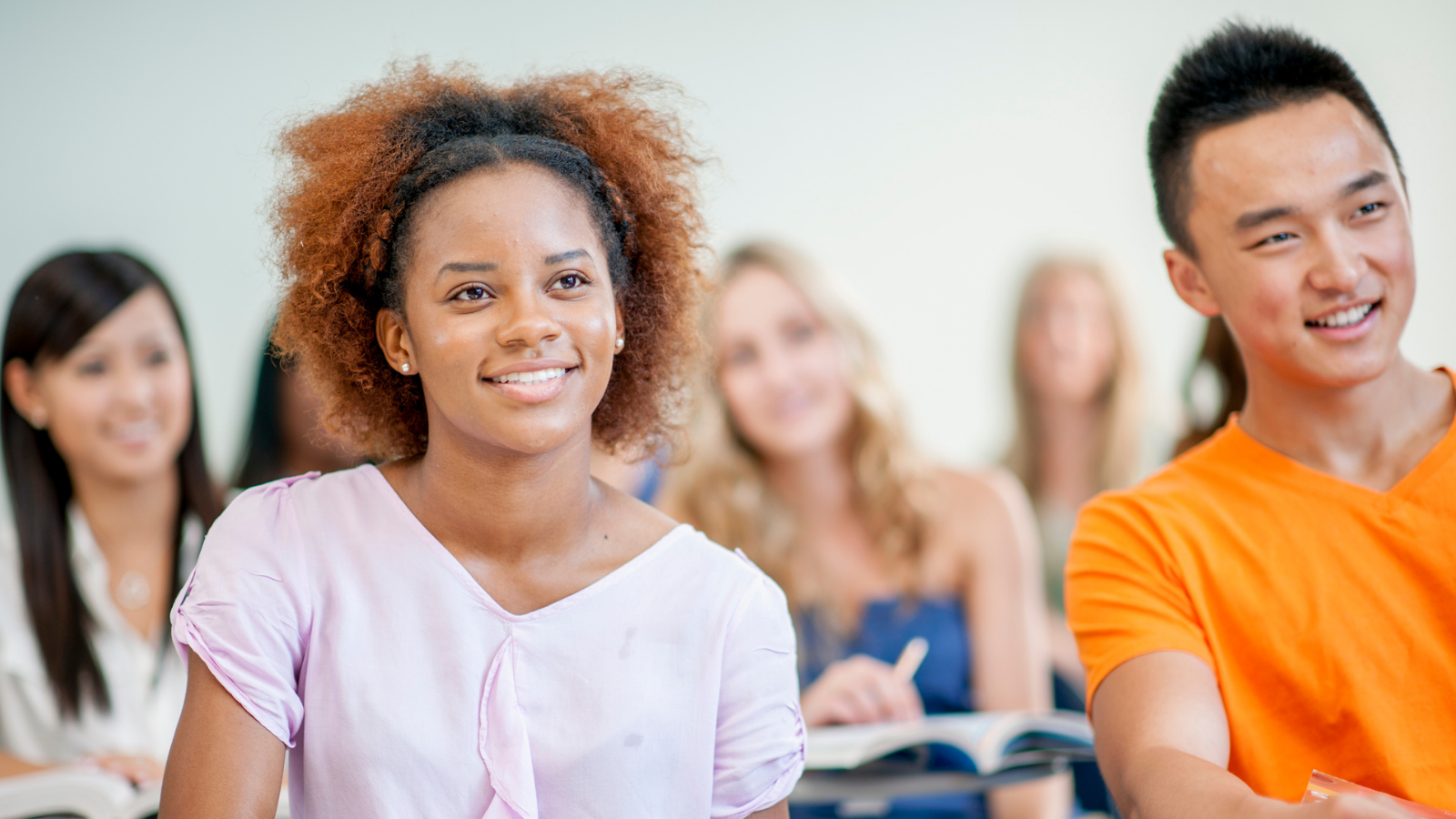 Critical Race Theory (CRT) has been the subject of many headlines over the past year. Since January 2021, 36 states have taken measures to ban or restrict how educators can discuss race in the classroom. Out of these 36 states, 14 have successfully implemented these restrictions, with the rest working to have their own measures implemented. 
These measures are unfortunately rooted in a deep misunderstanding about what Critical Race Theory is and its intended purpose. Despite becoming a household term within the past year, the concept has existed for more than 40 years and was created by legal scholars. The practice, which has been primarily taught in law schools and in higher education, can be applied to many areas in life and is a valuable tool in helping students understand inequities in their society. 
Unfortunately, the root of what Critical Race Theory is has been misconstrued in recent months and this misinformation has led to unnecessary fear and anger. The challenge, as Brookings states below, is separating individual identity from the systems that bias is rooted in.
"Sociologists and other scholars have long noted that racism can exist without racists. However, many Americans are not able to separate their individual identity as an American from the social institutions that govern us—these people perceive themselves as the system. Consequently, they interpret calling social institutions racist as calling them racist personally. It speaks to how normative racial ideology is to American identity that some people just cannot separate the two."
In education, Critical Race Theory is beneficial to both educators and students. Educators can better understand students of diverse backgrounds when they apply Critical Race Theory to their practice, and students of those backgrounds feel seen when the theory is incorporated into learning. 
This blog post exists to clarify the purpose of Critical Race Theory, highlight its importance in American society and address harmful myths so that we can all work toward a more equitable society. 
What Critical Race Theory Is
Critical Race Theory is an honest, factual look at the United States' relationship with race - a relationship that can be extremely uncomfortable to confront. Because racial bias is embedded in America's systems, the theory can also be applied to multiple sectors, including education, to help teachers provide a more equitable experience for their students.
In the book Critical Race Theory: An Introduction, authors Richard Delgado and Jean Stefancic identify six beliefs that are universally held by Critical Race Theory scholars: 
 
Racism in the United States is the common, ordinary experience of most people of color.
Legal advances (or setbacks) for people of color tend to serve the dominant group's interests.
Race is not biological but socially constructed to benefit dominant groups.
Dominant groups stereotype minority groups to favor their needs and interests.
No one has a single identity, i.e., Black people can also identify themselves by their gender, religion, sexual orientation, etc.
The experiences of members of minority groups qualify them to speak out against racism.
 
These beliefs help break down the purpose and values within Critical Race Theory, which helps reduce the generalization of the term. 
Critical Race Theory is a connection between past and present
 
America's history is rooted in colonization, which brought disease, death and mass extermination to the country's indigenous people. That violence extended to other people of color when the slave trade was brought to the 13 colonies in 1619. When the United States was officially founded in 1776, slavery was still legal and most of the men who formed the U.S. Constitution owned slaves. This early bias has trickled down into today's American society, and while slavery has long been abolished, the views and attitudes connected to America's early origins are internalized by its systems like criminal justice, education, labor and health. For example, a person can participate in a racist act based on internal bias while not being racist themselves. 
When students understand bias in systems past and present, they can identify bias and choose to address it head on and not participate in it. By understanding America's shortcomings, its citizens are better able to make sense of their modern society, as well as recognize and address repeated behaviors and trends.
 
Critical Race Theory is a way to increase empathy
 
When educators study and understand Critical Race Theory, they are better able to serve students from various backgrounds. Being in a system that has its own inequities, educators can use the tenets of Critical Race Theory to identify and address those inequities throughout the district. Educators working with students of different backgrounds that utilize Critical Race Theory are given the tools they need to have a deeper understanding of the systemic challenges they face in and outside the classroom. As a result, they are better able to meet students' diverse needs.
Additionally, incorporating equity-focused learning within the American system helps all students understand what it's like in someone else's shoes, increasing empathy toward individuals affected by discriminatory systems.
What Critical Race Theory is not
What often gets lost in translation during Critical Race Theory discussions is the true origins of the practice: A framework developed by legal scholars to pinpoint the ways American institutions systemically show bias toward non-white individuals. Over the years, that framework has shown success when applied to other institutions, like education. 
While Critical Race Theory is not a curriculum, students can benefit from understanding its principles, which is why clearing up myths around the practice is important. And just as important as understanding what Critical Race Theory is, it is just as important to understand what it is not.
Critical race theory is not currently being taught in schools
 
A survey conducted by the Association of American Educators found that Critical Race Theory bans are not even necessary. Out of the more than 1,100 teachers surveyed, more than 96 percent of respondents said their schools did not require them to teach Critical Race Theory. Nearly half (45 percent), however, said they would like the option to incorporate the theory into their lessons and the majority (78 percent) said the current discussion on Critical Race Theory is "interfering with a productive and necessary discussion regarding race in America."
In fact, many educators are asking for a seat at the table before legislators act to ban Critical Race Theory.
"I really wish we could all just sit at a roundtable and have teachers talk this over with all the educational stakeholders: the community, parents, lawmakers and researchers who really know this topic before we made sudden decisions," Lynn Daniel, a ninth-grade English teacher in Arizona, told NBC News. 
Critical Race Theory is not anti-American
 
Constructive criticism is a valuable tool in our relationships, and that includes the relationship between a person and their country. Being a proud American is not mutually exclusive with wanting America to do better. For citizens who want a more equitable society, the first step is to recognize areas in their country that need the most support. This can easily be uncovered with a healthy, critical lens. 
This is exactly what Critical Race Theory does - it examines the systems in place to highlight and address inequalities within. Its critics often view the theory as an attack on America, when it is really a framework that leaders across various sectors utilize to create equity. Part of that framework is confronting a country's difficult past and how that past is embedded in current times.
Resources to introduce Critical Race Theory principles into your classroom
Race is a sensitive subject and can be challenging to navigate as a classroom leader. Luckily, there are many online resources that offer lesson plans, reading, activities and more to help guide educators. 
 
Educators 4 Social Change
Educators 4 Social Change is full of robust resources that help develop effective civic leaders. A portion of these resources include information on Critical Race Theory in the form of lesson plans, articles and informational websites.
EduColor
EduColor's mission is to support educators of color through recruitment and retention efforts. The website is full of resources and has a long list of book recommendations for educators looking to address race in the classroom, as well as additional literature that includes articles, websites and links to other educator-specific resources. 
Learning for Justice
This public learning plan addresses Critical Race Theory through literature. Included in these resources are memoir excerpts, essays and poems, as well as corresponding tasks to help students interact with the material. 
Racial Equity Tools
This website has everything educators need to address race in the classroom, focusing on the five theories key to understanding structural racism: Anti-racism, Critical Race Theory, Racial Capitalism, Racial Identity Development Theory and Targeted Universalism. Within these resources are actionable ways to dismantle structural racism. 
Teachers Pay Teachers
For educators that enjoy supporting other educators, Teachers Pay Teachers is a great site to purchase resources from the experts creating and practicing the content every day. The website has a number of topics, including bundles, unit plans, guides, activities, games and more that address Critical Race Theory.
United Federation of Teachers
The United Federation of Teachers has put together a list of lesson plans, teaching ideas, discussion guides and other resources that focus on racial inequity. The list includes resources specific for each grade level.
---
If you're considering following your dream of teaching, Rutgers Alternate Route can offer you the support and training you need to succeed. Be sure to follow Rutgers Alternate Route on Twitter and sign up for Alternate Route's monthly newsletter for more information and stories from the field of education.