35 Peer-Recommended Resources for ESL Teachers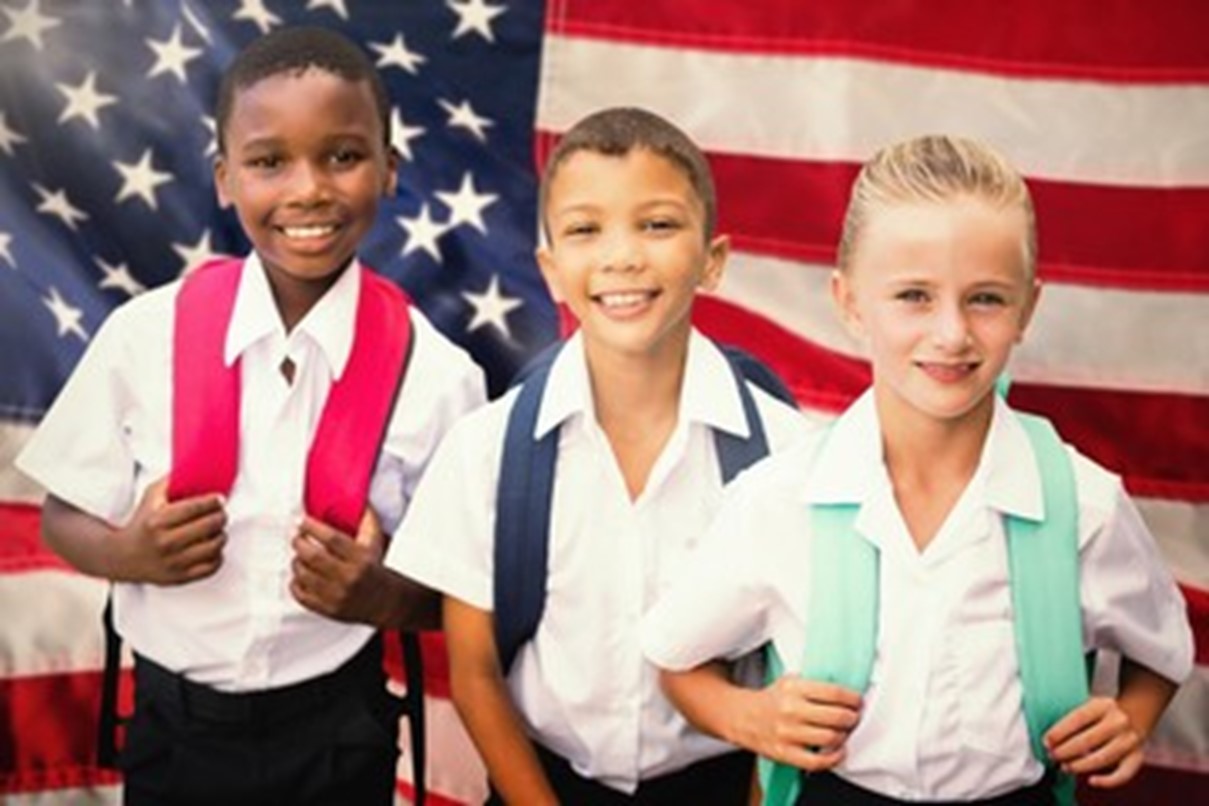 New Jersey Alternate Route candidates specializing in English as a Second Language (ESL) Education recently recommended free web resources that they've consulted when preparing lessons and engaging, relevant activities for students. Their suggested resources are a part of our blog series featuring go-to-websites, blogs, and other online teaching and reference materials for helping our state's youth achieve the NJ Student Learning Standards. More than 300 teachers participated in this professional swap and share, with many contributing lesser-known resources that even seasoned educators will be excited to discover.  Read why our ESL educators love the resources they recommend.
27+ Lesson Plan Examples for Effective Teaching  

"Some of the best lesson plan examples on the internet that you can use to ensure your lessons are insightful and inspiring."
-Sudebi C., Grades K-5 

Achieve 3000 

"Helps with differentiated instruction. Adjusts to students reading levels. Has a lot of support for teachers to plan lessons."
-Jessica M., Grades 6-12


BrainPOP 
 
"Digital leaning with animated movies, games, and quizzes either ready or tailor made to engage learners in K-12 subjects."
-Marnie J., Grades 6-8 

"With BrainPOP Spanish/ELL, multilingual Students can keep up with ELA and Math skills in their own language while learning the English language."
-Daniel A., Grades K-5  


British Council  
 
"This site provides various lessons and activities specific for English language learners. I have used this site countless times because it provides lessons based on age, grade and level of proficiency. The activities are well organized and provide for more efficient planning."
-Amanda K., Grades K-5 


Busy Teacher 
 
"BusyTeacher provides a lot of resources for ESL teachers.  They have over 17,000 printable worksheets for many different levels.  They also offer articles, posters, and a variety of ideas for warmups, writing prompts, flashcards, classroom management worksheets, etc."
-Pilar M., Grades 9-12


Children's Literacy Initiative 
 
"The site has information and insightful videos about guided reading, read alouds, writer's workshops and more. They also have templates that can be downloaded."
-Ania O., Grades K-8
 
Colorín Colorado

"This is a great resource for teachers who have English Language Learners or Students with Interrupted Formal Education (SIFE) students in their classrooms.  It provides teachers and families with lots of free research-based information, activities, strategies, and advice."
Pilar M., Grades 9-12

"The website is specifically geared towards the ELL population. It provides resources on (1) teaching ELLs, including strategies and best practices; (2) ELL Basics, including providing resources by grade and state; and (3) a Resource Library, including guides & toolkits and reading tips for educators."
Laura K., Grades K-5  

"Colorín Colorado supports educators and families of English language learners (ELLs) in Grades PreK-12. Colorín Colorado offers free research-based information, activities, and advice to parents, schools, and communities."
-Amy A., Grades 9-12 

"This website is an encyclopedia for ESL/Bilingual teachers.  It has so much information, from lesson planning ideas to resources for parents to implement in the house."
Yanuski Rodriguez-Alvarez, Grades K-8

"Colorín Colorado has research-based information and activities. It has great articles to help teachers of multilingual learners."
-Angela P., Grades K-5
 
Drama Notebook 
 
"I have only found this site recently because I'm trying to find fun ways to improve speaking and reading with my ESL students and this site offers short plays or monologues that you can download for a small fee."
-Ania O., Grades K-8

ELL Lady 
 
"This site has sample ESL lesson plans, free ESL resources, Professional Development, membership, webinars, teaching and peer coaching, as well."
-Amy A., Grades 9-12

 
English Listening Lesson Library Online 

"ELLLO is beneficial for my ELL's to practice listening to English conversations so that they can practice their listening skills as they become more proficient in their English language understanding."
-Valeria D., Grades K-8 
 
Epic! 
 
"This is a very helpful online library for supporting English learners."
-Jin Young K., Grades K-5 
 
Equipping ELLs 
 
"Equipping ELLs is a monthly membership platform that contains differentiated reading, writing, and speaking activities for students at all levels. The subscription also allows you to join a Facebook group where other ELL teachers share their concerns, questions, and strategies for their classroom."
-Selale A., Grades K-5 
 
ESL Activities 
 
"Resources for some of the best ESL reading activities, games, worksheets and lesson plans."
-Sudebi C., Grades K-5


ESL Library 

"It gives resources and ideas for lesson plans specifically for ESL students. Activities can be found based on proficiency levels, which makes it easy to go through and explore."
-Arizol M., Grades 9-12 
 
ESL lounge  

"The benefit is that it has 3000 pages of interactive quizzes for ESL students to take to improve their skills. It also has an English grammar guide, phrasal verbs section, and listening games."
-Patrick K., Grades K-5
 
Facebook ESL Groups

"There are groups specific to the WIDA states, elementary, middle, and high school. All groups are very active, and teachers always share resources.  Teachers also present issues they are encountering, and the feedback is always prompt and professional."
-Ana C., Grades K-5
 
Internet Second Language (ISL) Collective 
 
"The website is made up of an international community of more than a million ESL teachers that share self-made language teaching materials. It's an extremely helpful resource for finding worksheets and PowerPoints for teaching vocabulary, grammar, etc."
Laura K., Grades 6-8 

"The benefit is that it has tons of ESL worksheets, PowerPoints, video lessons, and activities that teachers can use to teach various concepts pertaining to English. The materials also vary in level and are free for any teacher to download. It's very helpful."
-Patrick K., Grades K-5
"In this site, you'll find worksheets, PowerPoint presentations, and videos for English language learners. You can search by grammar, vocabulary, material type, level, and student type."
-Karime P., Grades 9-12
 
iReady Math 
 
"iReady Math can also give the ML student a chance to maintain their math skills in their own language. It also has diagnostic testing to see what level of math the student should be placed in along with gauging student growth."
-Daniel A., Grades K-5  

IXL 

"Free learning activities that can be readily accessible in the classroom. It's also great to be able to search by topic and grade."
-Ananis G., Grades K-5
 
Lantern Fish 

"The site contains many great worksheets and other resources for helping to teach key concepts especially to beginners and younger ELLs."
-Daniella Y., Grades K-5 


ListenWise

"Gives students listening and reading practice. Includes interesting podcasts and articles."
-Jessica  M., Grades 6-8
 
Live Worksheets

"I found this website helpful because I can make interactive group lessons on any topic. Also, I can download the PDF to printout or to post it on Google classroom with Kami, a free online document annotation and markup tool, so students can practice independently."
-Sandra H., Grades 9-12

NewsELA 

"Newsela has articles that are curated for students. They can be searched based on topics, subject, grade level, etc. The articles are good for ESL students because they are not as complex as articles that can are found just by searching online, they are tailored for students so there's no question if they are appropriate to read for school, and lastly, they are enjoyable for students to read and learn from."
-Arizol M., Grades 9-12 
  
"NewsELA site is beneficial to my English language learners because I can provide them with English readings at any level of English proficiency."
-Valeria D., Grades K-8
 
No Red Ink 

"No Red Ink is a site that has many benefits for teachers and students. You can assign readings with activities to students and measure their improvement. This website has several tools for teachers, including a certification maker that teachers can award when students master concepts."
-Sandra H., Grades 9-12

Open Library 

"Open Library is a great tool to help find free reading materials for language arts classes. I've used it for picture books and short stories. It's a good tool for differentiation as well because most things come with an available audio component or audiobook versus."
-Mary S., Grades 6-8 
 
Oxford Learner's Dictionary 

"This learner's dictionary offers simplified definitions, pictures, sample sentences, and synonyms designed for a learner of British or American English."
-Karime P., Grades 9-12
 
Quizizz 

"A fun and interactive way to provide assessments to your students.  They have premade quizzes by subject or theme but also provide teaches with the ability to customize or edit an online quiz.  The kids have such a great time with this, not realizing it's a test or assessment because it's presented as an interactive game. Love this site!"
-Ananis G., Grades K-5
 
Randall's ESL Cyber Listening Lab: Listen Up!

"This site contains excellent listening activities with multiple choice questions that will help students prepare for the ACCESS test that they will need to take in order to exit the ESL program."
-Daniella Y., Grades K-5
 
RazKids
 
"The RazKids Website offers leveled book and quizzes for supporting English language instruction."
-Jin Young K., Grades K-5 


Reading A to Z 
 
"I asked my district for a subscription to Reading A to Z because it has a ton of printable and electronic reading material (and other instructional components) that are of high interest for students of all reading levels. The program claims it goes up to grade 5, but I use grades 4 and 5 materials with my 7th and 8th grade ELL students and because they don't feel like materials for little kids, they've enjoyed using them for independent reading and other assignments."
-Mary S., Grades 6-8
 
Starfall

"This site is great for students who are learning to read! There are songs and stories for Math and Language Arts. Everything is grouped by grade level. Stories are read aloud via the platform and have lots of pictures for my ELLs to make connections."
-Selale A., Grades K-8 


Teachers Pay Teachers 

"Cool worksheets and lesson plans shared by teachers for teachers."
-Renata M., Grades K-5  

"Free and reasonably cost digital and printable lessons, materials, and supplementals to use in the K-12 classroom. Easy to find and access."
-Marnie J., Grades 6-8  


The Teflibrary 
 
"This website is a directory of resources (free, free with sign in and paid). That way you don't have to get excited about a website and then find out you have to pay $200 to access their content."
-Ana C., Grades K-5 


WIDA Resource Library

"This website is the base for ESL/Bilingual teachers.  It details the expectations and provides a meter to see where the students should be according to their language proficiency level."
-Yanuski R., Grades K-8 

"The Wida Resource Library provides resources to specifically align to Wida standards. The lessons are very clear and very detailed. These are great resources to use."
-Amanda K., Grades K-5 

"The WIDA Website has a library with ideas on how to teach second language acquisition effectively."
-Renata M., Grades K-5  


WordWall 

"WordWall is a site where teachers can create their own flashcards and activities and use those shared by other educators. It is useful to me as an ESL teacher because I can add pictures to vocabulary while making the activity or practice fun. It can be used for most content areas. It can be used free, but the paid version has great features I use with my students often."
-Angela P., Grades K-5
---
If you're considering following your dream of teaching, Rutgers Alternate Route can offer you the support and training you need to succeed. Be sure to follow Rutgers Alternate Route on Twitter and sign up for Alternate Route's monthly newsletter for more information and stories from the field of education.